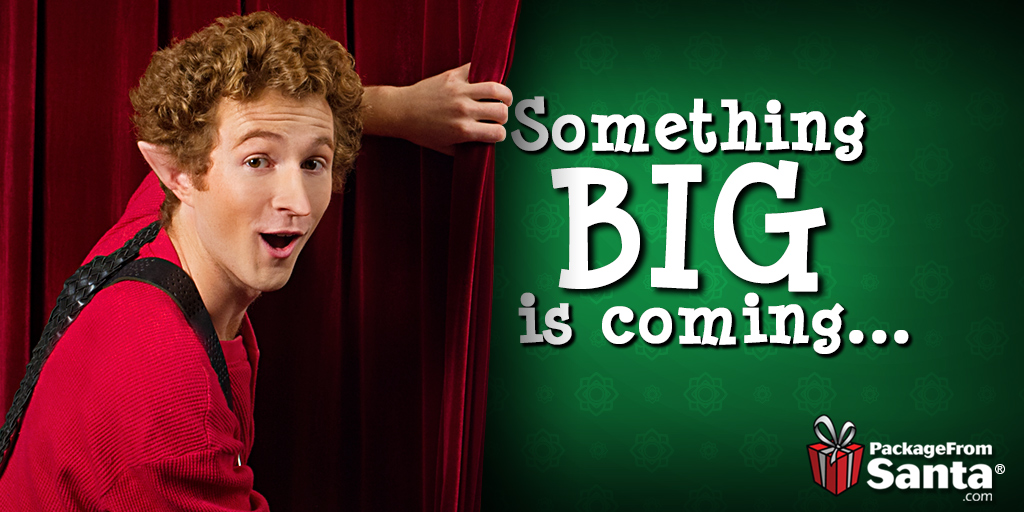 Dear Parents... Why a Personalized Letter from Santa?
Do you want your child's face to light up in amazement when they get a personalized letter from Santa Claus? Of course you do!
Some of my fondest childhood memories of Santa Claus are extremely vivid and bring me happiness and joy to this day.
My parents actually took the time to create a Santa letter, trying to create it to look as authentic as letters from Santa Claus should look. They even took the time to make Santa's signature look real and use a green envelope. All for the love of witnessing my joy as I received the Santa letter in the mail.
Yes, I remember it like it was yesterday. Just the fact that I received mail was a huge thrill! But the fact that it was from Santa Claus made it just too good to be true. The Santa letter even mentioned my name...wow! It was a priceless moment for my parents as they watched the fantasy of Santa Claus unfold.
The experience and memories of a good Santa letter can last a lifetime, for both the child and the parents.
Every child WANTS to believe, but let's face it, the kids today are much smarter and often demand more proof than just simple letters from Santa. Even if letters from Santa Claus did work, the time it takes just to create one, get the envelopes, paper, stamps, and ensure it's properly mailed can be more time than the average parent even has. Believable Letters from Santa can be a ton of hard work.
What if there was a simple, inexpensive way for today's parents to ensure that Santa Claus remains a strong belief in everybody's heart...young and old?
MY REVIEW
This is a super cute way to brighten your kids day. When we got the package they were so thrilled. The packaging is unbelieveable. There are so many different letters that you can choose from, preview it before you purchase it and everything that comes is high quality.
The boys were so happy when they opened it. They had been having a bad day and were thrilled to know they were still on the nice list.
This will be something that I will order every year. It will become a Christmas tradition.
I received this product courtesy of www.packagefromsanta.com and through the USFamilyguide blogger network. All thoughts are my own.