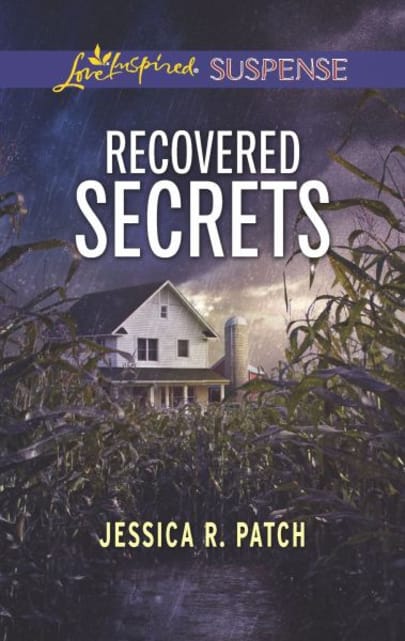 ABOUT THE BOOK
A blank memory. A new life.
But her borrowed time just ran out
Two years after Grace Thackery washed up on a small-town Mississippi riverbank, she has the first clue about the life she doesn't remember: someone wants her dead. And while search-and-rescue director Hollis Montgomery's determined to protect her, the secrets of her past are darker than they expected. Can the bond between Grace and Hollis survive her true identity...and an assas
sin?
Jessica is the author of the contemporary romance series Seasons of Hope and several Love Inspired Suspense novels. No matter what genre she's writing in, you'll always find romance, adventure, some laughs, and a heap of hope. Check out her book club page for bonus features and extras, and don't forget to sign up for her newsletter to stay "Patched In."
Jessica lives in the mid-south with her handsome husband, her college bound daughter and her middle-schooler son.
There are three things that I know that I will find when I pick up one of the author' books.
1. Non stop suspense/action. I will be taken on a adventure that is filled with twists and turns.
2. A cute romance - sweet romance weaved into the suspense.
3. Biblical Reminder of God's love and redemption.
I feel like each book that I read by this author gets better and better. She always creates memorable, unique characters. Each of her storylines are action packed, filled with twists and turns and will keep you guessing. In this book, we meet Grace and Hollis. Grace can't remember her life - but she knows one thing... SOMEONE wants her dead. Enter Hollis. He wants to protect her - but when they start to piece together her past - will her secrets squelch the budding romance. Will he be enough to protect her?
This book is NON STOP from the first few pages. Make sure you have some time to read - you will not want to put it down.
I received a copy of this book through the author --- all thoughts are my own.