..
About the Book
Book: About Face, Rest, and Intents & Purposes
Author: Tonia Colleen Martin
Genre: Illustrated Poetry
Release Date: 2019 and 2020
The terrible accident happened too long ago to remember the specifics. Having lost what she doesn't remember owning, it takes the miracle of crossing paths with Hush, Shush and Silence, to reveal the truth. The shock of realizing she struggled to maintain an identity never meant to be hers, floors her. From a position of surrender, the surface of her tears mirrors who she has always been but hasn't seen and does not know. Unimaginable possibilities, surprising choices and thrilling freedom ensues.
At the core of all anxiety is mistaken identity. About Face invites readers to consider who they might be apart from other people's expectations and who they might become.
Click here to get your copy of About Face!
A perennial gift book for the stressed and beleaguered. Falling into the growing category of children's books for adults, Rest: An Invitation to Freedom, lures readers out of frenzied productivity into a state of peaceful contemplation. Written for exhausted high achievers, this story is suitable for office lobbies, coffee and bedside tables.
"The heart of Christianity is a myth which is also a fact. At its best, the fairy story or fantasy is far from being a flight from reality; it is, rather, a flight to reality."- JRR Tolkein
"The trumpet of imagination, like the trumpet of the Resurrection, calls the dead out of their
graves." – GK Chesterton
"Some day you will be old enough to start reading fairy tales again." — C.S. Lewis
Click here to get your copy of Rest: An Invitation to Freedom!
This story took longer to live than to transcribe. For daydreamers, truth-seekers, joy-feeders, and those longing to let your heart instruct your mind, this little book is for you. Falling into my own stylized category of children's book for adults, Intents and Purposes, chronicles the path of a life abandoned by disconnection and loneliness as it moves to the threshold of hope and contentment.
Both text and illustrations are mine. Although countless versions reside in my constantly reconfiguring memory, this compilation seems to be its truest version.
Click here to get your copy of Intents and Purposes!
About the Author
I earned my MFA in Writing from Vermont College of Fine Arts, received the Hallberg Award for Art; Best of Show, Blue Line Gallery, Membership Medley; published in The Arts in Religious and Theological Studies; Ruminate Magazine; Metonym; Sierra College Journal.
More from Tonia
They are ready! Finally! These three illustrated books are condensed chronicles of various phases of my spiritual development. Over the years, I've learned that the deepest matters of the heart seem to be resistant to the confines of words. Images aid in the capture of emotions, but even still, the heart is shy. It runs from impatience and requires a concentration of listening and a suspension of judgment.
Each one of these books hovers over distinct territories and touch down in depths most avoid. I struggle to put my experiences into a kind and beautiful package, hoping to lure readers into places of feeling many might avoid. Not realizing they would be officially released during this unnerving pandemic, I am now so grateful for the message of hope that invites readers into possibilities and faith in our merciful Father of Lights who brought all things into being and is, even now, administering Peace to those who simply ask and expect. For those who suffer in the unknown, as I have and often do, I invite to include the reading of these missives of encouragement and their distribution of the message of Hope hidden in their pages. They were written to uplift you on the days when you can find no words for your longing, no relief for your uncertainty and a deep desire for encouragement. I am eager to get them out in the world.
My Thoughts
When these first arrived in the mail - I was not sure what to think of them. I double checked that they were sent to me. Then I learned a huge lesson in, don't judge a book by it's cover. This whole series had messages that I needed to hear. The first one I started with was About Face.
About Face: This book is all about how we perceive ourselves. Since I am on a weight loss journey, I am super critical of how I look at the moment. There are days I feel amazing - and others I still struggle with my self image. My husband does not understand it - I just tell him -it's a female thing. This book is a book for women that struggle. I love that this book, with it's wonderful abstract drawings reminded me that I need to see myself how Jesus does. Made in HIS image - daughter of a King.
Rest: An Invitation to Freedom: This is the 2nd book that I went through. Rest is not something I do easily. Between being a mom, working full time, being a wife, working out and still trying to spend time with God - some days I feel stretched beyond my limits. The girl in this book feels like she does not have time to rest --- but even Jesus rested.
Intents & Purposes - this is the 3rd and final book that I received for review. I am newly married - this books focuses on marriage and how the couple strays from their purpose. How often do we stray from what God has intended for us?
All 3 books would make for a great addition to a bible study or women's conference. They are colorful and contain messages that every woman needs to hear.
I received these books through the Celebrate Lit blogging program, all thoughts are my own.
Blog Stops
Debbie's Dusty Deliberations, September 19
Texas Book-aholic, September 20
Beauty in the Binding, September 21 (Author Interview)
deb's Book Review, September 21
For Him and My Family, September 22
For the Love of Literature, September 23 (Author Interview)
Inklings and notions, September 24
Locks, Hooks and Books, September 25
Tell Tale Book Reviews, September 26 (Author Interview)
Artistic Nobody, September 27 (Guest Review from Joni Truex)
Ashley's Bookshelf, September 28
Because I said so — and other adventures in Parenting, September 29
Sara Jane Jacobs, September 30
Through the Fire Blogs, October 1 (Author Interview)
Mary Hake, October 1
Emily Yager, October 2
Giveaway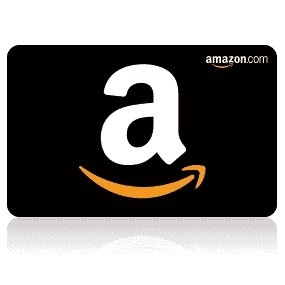 To celebrate her tour, Tonia is giving away the grand prize of a $25 Amazon gift card!!
Be sure to comment on the blog stops for nine extra entries into the giveaway! Click the link below to enter.
https://promosimple.com/ps/100e9/about-face-rest-and-intents-purposes-celebration-tour-giveaway