About the Book
Book: Chain-ged
Author: Casey Cassady
Genre: Non-fiction/Christian Living/Transformation
Release date: May 4, 2021
Casey Cassady is a young woman who, through Christ, overcame a lifestyle of partying, alcohol, promiscuity, toxic relationships, rejection, shame, guilt, regret, and probably anything else you can think of. Now free, Casey is using her new life, new future, and new passions to help other women and girls find their way out of the brokenness and bondage they were never meant for. Determined to live freely from her past, she uses poetry, prayer, and the word of God to draw us deeper into the healing process.
Chain-ged: Finding Freedom in Christ through Poetry, Principles, and Prayer is an artistic, soulful, and authentic work that teaches who God is, His character, and why He can be trusted with our fractured souls. Casey shows that as you grow spiritually and surrender to God, He will help you find your way to live a deeper revelation of who you are and the beautiful future ahead of you. Each chapter presents a poem, principle, practice, and prayer designed to help you work through your thoughts, emotions, new knowledge, and how you might respond.
The process of healing and growing into who God intentionally created you to be is not an easy journey. But the more you are able to surrender to God and allow Him to transform your mind, your heart, and, ultimately, your life, every step forward with Him, the good and the not-so-good, will be worth it in the end.
Click here to get your copy!
About the Author
Casey Cassady is a born-again believer in Christ, author, and poet who is passionate about helping others to find hope, healing, and wholeness through her poetical testimony, wisdom, and gift of exhortation. Chain-ged is the first book of what she hopes to be many in her Finding Freedom in Christ book and poetry series. Some of the poetry in this book has been brought alive into spoken word format on her YouTube channel so viewers can connect with her through the shared experiences that we all, unfortunately, go through. Casey is currently pursuing a master's degree of Christian Ministry with Oral Roberts University and resides in Fresno, CA.
More from Casey
"Chain-ged: Finding Freedom in Christ through Poetry, Principles, and Prayer" is a women-focused, Christ-centered book that will take you on a poetic, authentic, and practical journey of spiritual growth and healing. Each chapter's testimonial poem, biblical teaching, prophetic prayer, and practice section are themed to focus on various roles that God has in our lives: God is Father, God is Son, God is Spirit, God is Creator, God is Savior, God is King, God is Healer, and God is Lover.
I wrote "Chain-ged" to demonstrate a sense of relatability to readers; and to provide readers with the tools, knowledge, and wisdom needed to gain freedom in Christ. This freedom is found as identity in Christ is discovered. It is then that hope, healing, and wholeness comes, and purpose may be lived.
Readers will be able to benefit from both spiritual and practical aspects. For example, there is content that discusses the importance of having conversations with the Holy Spirit, and what that can look like. Other chapters focus on relationships (both romantic and familial), and others focus more on the importance of community, mentorship, accountability, and healthy decision-making processes.
I truly want readers to know the things that I wish I would have known sooner – most of which I had to "learn the hard way". If I can be used by God to help redirect people onto the path they were created for, I will be confident that I am living in my calling.
"Wounded Warrior" Spoken Word Video: https://youtu.be/DSxoqbUZJ-A
"Expired" Spoken Word Video: https://youtu.be/Lu37qH-qyJ8
My Thoughts
One of the things that I love to read is biographies, memoirs and stories of how people became a Christian. I was very excited when I received this book to read. Chain-ged is written by Casey Cassady. This book shows how Casey found her way to God through all the broken pieces of her life. She opens each chapter with a poem - and then unpacks the reason she chose the poem and how it fits with her story. The author walked through a lot before finding freedom in Christ - and I can relate to how that feels. I will admit that I cried a lot through this book. Her story is heartbreaking and joyful.
I would love to see this used for a women's study. It would be a good book to read and discuss with others that have had similar pain. The author writes well. She is honest and raw and you can feel her emotions coming off the pages. She uses good scripture to back up her story.
I received a copy of this book through the Celebrate Lit blogging program - all thoughts are my own.
Blog Stops
Debbie's Dusty Deliberations, May 24
A Modern Day Fairy Tale, May 25
Musings of a Sassy Bookish Mama, May 26
For Him and My Family, May 27
Texas Book-aholic, May 28
Truth and Grace Homeschool Academy, May 29
Rebecca Tews, May 30
Ashley's Clean Book Reviews, May 30
Locks, Hooks and Books, May 31
deb's Book Review, June 1
Inklings and notions, June 2
Artistic Nobody, June 3 (Author Interview)
Cats in the Cradle Blog, June 3
For the Love of Literature, June 4 (Author Interview)
Because I said so — and other adventures in Parenting, June 5
Susan K. Beatty, Author, June 6 (Author Interview)
Giveaway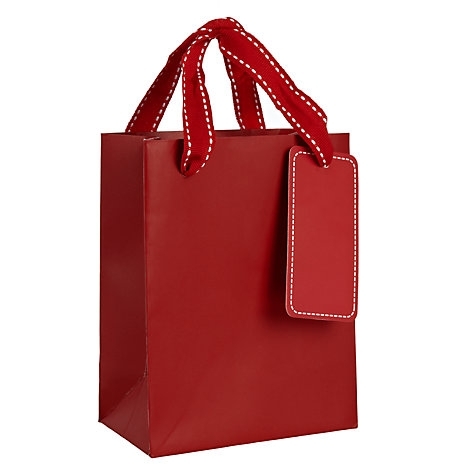 To celebrate her tour, Casey is giving away a gift basket containing a hardback copy of the book, $50 Amazon gift card, and a copy of "Prayer C.H.A.T. Journal" Prayer Journal by Jessica A. Brown!!
Be sure to comment on the blog stops for nine extra entries into the giveaway! Click the link below to enter.
https://promosimple.com/ps/10c94/chain-ged-celebration-tour-giveaway