About the Book
Book: The Characters Within
Author: Sunshine Rodgers
Genre: Inspirational Fiction / Romance / Humor
Release date: July 30, 2020
Brittany Myers is stuck. She hates her role as a Cheese Crusader to Florida's popular Cheddar and Such theme park! She is sick of the guests, the heat and working at the Fun at the Parm Attraction which features the animatronics Patty the Pretzel and Peter the Breadstick.
Her only relief from the monotony is writing chapters in her upcoming novel "The Carnival Ride" where she tells stories with theatrical scenes about her co-workers, her fears and the struggles she faces day in and day out.
With the help of her work family, the man of her dreams and her best friend, Brittany discovers that the magic she is looking for was right inside of her the entire time.
Click here to get your copy!
About the Author
Sunshine Rodgers is an International Best-Selling Author on Amazon. She has written 11 books which have landed on 26 different Best Seller lists, including #1 in the United Kingdom, #2 in the United States and #25 in Canada. Her books have been translated in several languages (Spanish, English and Portuguese). She has participated in 5 book tours and dozens of book signings. When she is not writing, Sunshine is a guest and featured author on radio, podcasts and online magazines. Sunshine is a Brand Ambassador, a Blogger and an Entrepreneur to her 32,000 social media followers. Sunshine is married to the love of her life, Travis, and they reside in sunny Florida.
More from Sunshine
"This book is about…me. I spent over 5 years working at a theme park, barely surviving the mess, the mayhem and the craziness that often occurred on-stage and backstage. I used that immersive experience to write my novel, "The Characters Within." This story is about Brittany Myers, a Cheese Crusader who has to wear this silly costume and repeat these corny sayings and hear the same annoying tunes playing over and over again. But she really wants to be an Author.
And that's where I found myself. At a backstage break room, writing this book as Brittany was writing hers. I have included 35 real-life people as characters (those who survived the madness with me!) and together we invite you to join us…as I now lift the curtain to "The Characters Within" – a Book-within-a-Book, Part Musical, Part Love Story and 100% pure entertainment!"
My Thoughts
Do you find yourself needing to laugh lately? Do you want a book that will make you smile? The Characters Within which is written by Sunshine Rodgers is the book for you. This was such a quick and humorous read. Brittany Myers took a job at a theme park with the intention of moving up. She is a Cheese Crusader and has to spend her days saying corny sayings. It was not how she envisioned things.
She starts working on a story which she hopes will be a best selling hit. She writes comical stories about her co workers and her adventures at working at a theme park. However, the rejection letters start to roll in - and she tries to not be discouraged. With the help of her friends and family - will she finally make her dreams come true?
This book had me chuckling a lot. It was a quick easy read and I enjoyed it. The book is well written. Thank you to the author, publisher and Celebrate Lit for allowing me to read a copy of my book - all thoughts are my own.
Giveaway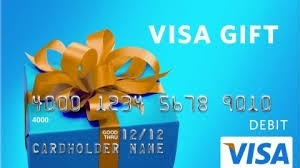 To celebrate her tour, Sunshine is giving away the grand prize of a $40 Visa card!!
Be sure to comment on the blog stops for nine extra entries into the giveaway! Click the link below to enter.
https://promosimple.com/ps/21813/the-characters-within-celebration-tour-giveaway