About the Book
Book: Your Marriage God's Way
Author: Scott LaPierre
Genre: RELIGION / Christian non-fiction
Release date: September 21, 2021
Your most important earthly connection is with your spouse, and when you honor the person you married, you're also honoring God. He created marriage to be one of life's greatest gifts, and the instruction manual you need for a joyful, lasting union is found in His Word.
In Your Marriage God's Way, author and pastor, Scott LaPierre, takes a close look at the principles for building a biblical marriage—one in which your relationship with Christ brings guidance and blessing into your relationship with your spouse. You'll gain the tools to…
understand the unique roles and responsibilities of husbands and wives
recognize and resolve the conflicts you face with a heart of hope and compassion
follow God's worthy command to love and cherish your spouse unconditionally
Whether you're at the beginning of your journey or you've been on the road together for years, Your Marriage God's Way will provide the helpful and encouraging insights you need to experience marriage as God intends it.
For the workbook…
"Scripture allows us to enjoy marriage as God intended it to be—a vibrant, thrilling, fulfilling relationship. Let's journey together, with the Bible as our guide, to experience the blessings of a Christ-centered marriage." —Scott LaPierre
By God's design, your relationship with your spouse is your most important earthly connection. Your heavenly Father wants you to witness the fullness of His love in your marriage, and He invites you to apply His instructions for building a satisfying, enduring union.
This companion workbook to Your Marriage God's Way encourages you to dive deeper into your study of this sacred contract between man, woman, and God. You'll lay the foundation of a marriage that lasts as you…
understand the unique roles God has given you and your spouse
identify ways you can better help, encourage, and support each other
make serving God the focal point of your marriage
As you and your spouse work through this book together, you'll grow closer to God and to each other, harvesting the delicious fruits of a biblical marriage that brings joy and blessing to you and everyone around you.
Click here to get your copy!
About the Author
Scott LaPierre is a senior pastor, author, and conference speaker. He holds an MA in Biblical Studies from Liberty University. Scott and his wife, Katie, have been married for more than fifteen years. A former schoolteacher and Army officer, Scott currently leads a church in Washington State and supports his family on his pastor's salary, allowing Katie to stay home with their nine children. Both are passionate advocates of homeschooling. Learn more about Pastor Scott at his website:
www.scottlapierre.org
.
More from Scott
Your Marriage Reflects Your Relationship with Christ
A few years ago, Katie and I faced the biggest crisis of our marriage. I started pastoring Woodland Christian Church when it was small, but within three years the congregation tripled in size. I admit that before I became a pastor, I was unaware of how much work is involved in shepherding a church of even a few hundred people. I had been an Army officer, a supervisor at a distribution center for a major retail chain, and an elementary school teacher. But none of those occupations approached the amount of mental and emotional energy and sheer hard work pastoring entails!
Almost all my waking hours were packed with studying, teaching, counseling, making phone calls, sending emails, attending meetings, addressing administrative responsibilities, and tending to benevolence issues. When I was at home, where I should have been an engaged father and husband, I did not have much left for my family mentally, emotionally, or physically.
Although I was failing as a husband and father, I was able to convince myself I was still pleasing the Lord. I compartmentalized my life by saying, "I am a Christian first. I am a spouse second. I am a parent third. I am an employee fourth." Instead, I should have said, "I am a Christian spouse. I am a Christian parent. I am a Christian employee." The danger of seeing ourselves as Christian servants first and spouses second is we can find ourselves believing the lie I bought into at the time: "If I can be a good pastor, I can please God even though I am not the best husband."
The truth is that I was a poor husband, and I should have recognized that meant I was not pleasing the Lord.
My Thoughts
Your Marriage God's Way is written by Washington Scott LaPierre. This is a good book to read with your spouse. The author is very passionate about God and God's view of marriage. I really like the way he wrote this book. It was like sitting down and talking to a friend. Often, we see Christian help books that are written by people who seem to on a higher level than us, however this was one that I laughed, I cried, it made me think about some things.
I am not a perfect wife. Nor is my husband perfect - this is true for me as well as the author as he writes the beginning of the book. This book is broken into 8 parts. Each chapter is easy to read and the writing flows easily. He backs his statements up with Bible Verses that tie nicely into the topic he is discussing.
The author looks at both men and women's roles in the marriage. He even writes about the role of submission. Now this can be a hot topic due to the push of feminism in our world. But I submit to my husband and I don't feel like he controls me or is trying to squash me. I respect my husband's leadership and feel protected. This would be a great book for couples who are engaged and getting ready to be married, those newly married, or just a general marriage bible study.
I received a copy of this book through the Celebrate Lit Blogging Program - all thoughts are my own.
Blog Stops
Debbie's Dusty Deliberations, October 15
Texas Book-aholic, October 16
Inklings and notions, October 17
For Him and My Family, October 18
deb's Book Review, October 19
Locks, Hooks and Books, October 20
Ashley's Clean Book Reviews, October 21
Because I said so — and other adventures in Parenting, October 22
Mary Hake, October 22
A Modern Day Fairy Tale, October 23
Musings of a Sassy Bookish Mama, October 24
The Meanderings of a Bookworm, October 25
Truth and Grace Homeschool Academy, October 26
Happily Managing a Household of Boys, October 27
Lights in a Dark World, October 27
Book Bites, Bee Stings, & Butterfly Kisses, October 28
Giveaway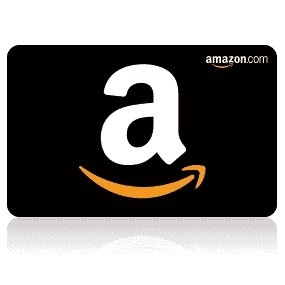 To celebrate his tour, Scott is giving away the grand prize of a $100 Amazon gift card!!
Be sure to comment on the blog stops for nine extra entries into the giveaway! Click the link below to enter.
https://promosimple.com/ps/1229a/your-marriage-god-s-way-celebration-tour-giveaway