About the Book
Book: A Home for Her Daughter
Author: Jill Weatherholt
Genre: Inspirational Romance
Release Date: September 1, 2020
Inheriting a house, money and a camp is the fresh start Janie Edmiston has been praying for. But the will stipulates Janie must work with her childhood friend—and crush—Drew Brenner, to get the camp running…or lose it all. The newly divorced mother and the widower aren't looking for love, but sometimes it takes a child to show two broken hearts the way forward…together.
Click here to get your copy!
About the Author
By day, Jill Weatherholt works for the City of Charlotte. At night, and on the weekend, she writes contemporary stories about love, faith and forgiveness for Harlequin Love Inspired.
Raised in the suburbs of Washington, D.C., she now resides in Charlotte, North Carolina, but her heart belongs to Virginia.
She holds a degree in Psychology from George Mason University and Paralegal Studies Certification from Duke University.
She shares her life with her real-life hero and number one supporter. Their relationship grew on the golf course, and now they have one in their backyard.
Jill believes in enjoying every moment of this journey because God has everything under control.
More from Jill
I have a confession. I own a collection of journals. A huge collection. At last count, there were sixty-two beautifully bound books, some with plain covers, others with verses or artistic designs. You could say I'm a hoarder, but I find comfort in knowing I have an unlimited number of blank pages to record my hopes, dreams and prayers. That's exactly what I did on June 22, 2008. On that day, I wrote the following:
I want to be a writer, not just a writer who keeps a journal or casually writes stories. I want to be a published writer. Lately, I've become obsessed with reading author's websites, their bios, how they got started writing and how difficult or easy it was for them to get published. This is what I want to do with my life. This is what I will do. I can accomplish anything I put my mind to. God has put this dream in my heart and now I will pursue this dream.

Fast forward to March 31, 2015. I made a last-minute decision to enter Harlequin Love Inspired Blurb to Book Contest. I submitted a one sentence blurb, along with one page of the first and only book I'd ever written.
On April 13, 2015, I was stunned to learn I had advanced in the contest. I then submitted a synopsis and the first three chapters.
On May 15th, I was notified I had moved on in the contest. I was required to submit the entire manuscript. At that time, the book was merely a rough draft, so a lot of rewriting was required before my deadline.
On August 17, 2015, I received a call that forever changed my life. While working my day job, my cell phone rang—it was New York calling. An editor from Harlequin had called to offer me a contract on the first book I'd ever written. My first book Second Chance Romance was released on March 1, 2017.
Five published books later, I still fill my journals with my dreams and prayers.
My Thoughts
A Home for Her Daughter by Jill Weatherholt is part of the Love Inspired series. This is the first book that I have read by this author and I really enjoyed it. I love the cover of this book. The art department did such a great job drawing you in. In this story, we see
Janie
who is recently divorced. Her ex husband was always tearing her down. Janie and her daughter, Riley move back to their hometown. Janie has been very damaged from her previous marriage.
Drew
who is a widower has withdrawn himself. Drew and Janie have a past. The death of Mary Applegate who leaves Janie
leaves her an inheritance of land and house. But all this comes with a catch. Janie and Drew have to get the camp up and running.... together. Can they heal from the past and pull it off.
The author has created some realistic characters. She writes how both of the main characters has some issues to heal from. I love how real feeling the story felt. I always enjoy reading anything that comes from the Love Inspired Series.
I received a copy of this book through the Celebrate Lit Blogging program. All thoughts are my own,.
Blog Stops
Through the Lens of Scripture, November 30
Sara Jane Jacobs, November 30
Debbie's Dusty Deliberations, December 1
Britt Reads Fiction, December 1
Texas Book-aholic, December 2
Batya's Bits, December 2
Vicky Sluiter, December 2
She Lives To Read, December 3
Inklings and notions, December 3
For Him and My Family, December 4
Labor Not in Vain, December 4
deb's Book Review, December 5
lakesidelivingsite, December 5
Pause for Tales, December 5
Locks, Hooks and Books, December 6
Reviewingbooksplusmore, December 6
Older & Smarter?, December 7
Remembrancy, December 7
Happily Managing a Household of Boys, December 8
Artistic Nobody, December 8 (Guest Review from Joni Truex)
Hallie Reads, December 8
Ashley's Bookshelf, December 9
Book Bites, Bee Stings, & Butterfly Kisses, December 9
Because I said so — and other adventures in Parenting, December 10
Captive Dreams Window, December 10
Truth and Grace Homeschool Academy, December 11
Tell Tale Book Reviews, December 11
Lighthouse Academy Blog, December 11 (Guest Review from Marilyn)
Splashes of Joy, December 12
Godly Book Reviews, December 12
Through the Fire Blogs, December 13
EmpowerMoms, December 13
Giveaway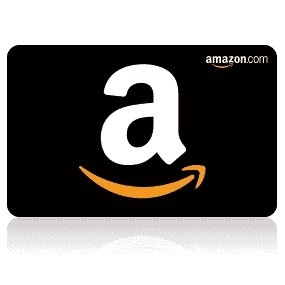 To celebrate her tour, Jill is giving away the grand prize of a $25 Amazon gift card!!
Be sure to comment on the blog stops for nine extra entries into the giveaway! Click the link below to enter.
https://promosimple.com/ps/103f4/a-home-for-her-daughter-celebration-tour-giveaway