About the Book
Book: Succession
Author: Brett Armstrong
Genre: Christian Epic Fantasy
Release Date: October 6, 2020
Son of the Northern Realm's Defender, raised among dwarfs of Ordumair, Meredoch was anticipated to succeed his father. Some whispered he would bring the longed-for peace between Ordumair and their ancient foe, Ecthelowall. All of that changes when Ordumair's Thane is killed and Meredoch and his family are exiled. From prestige to poverty, the young boy must chart a new course.
As the years pass and the idol that was his father's legacy tarnishes, Meredoch's past resurfaces. An artifact of immeasurable worth to Ordumair is found. If recovered by the wrong hands, disaster would befall those Meredoch serves and cares about. Battling creatures believed only myths and racing against evil toward the prize, Meredoch must face the truth of his place in the world and claim his right of succession.
Click here to get your copy!
About the Author
From an early age, Brett Armstrong had a love for literature and history. At age nine, he combined the two for his first time in a short story set in the last days of the Aztec Empire. After that, writing's role in his life waxed and waned periodically, always a dream on the horizon, till he reached college. At West Virginia University, he entered the Computer Engineering program and spent two years pursuing that degree before an opportunity to take a creative writing class, for fun, came along. It was so enjoyable, he took another and in that course he discovered two things. The first was the plot for a short story called Destitutio Quod Remissio, which the others students really seemed to love. The second, he realized he absolutely loved writing. For him, it was like the proverbial light bulb coming on. In the years since, describing that epiphany has been difficult for him, but he found the words of 1924 Olympian Eric Liddell are the most eloquent expression for it: "God made me fast. And when I run, I feel His pleasure." God gave Brett a passion for writing, and so feels His pleasure when writing.
Brett lives in Saint Albans, West Virginia, with his beautiful wife, Shelly. In the summer the pair gardens together, and each day Brett continues writing his next novel.
More from Brett
The Lowlands are on the edge of dramatic changes. In every era, warriors for the High King must rise to keep the light burning and hold back the beasts of the darkness that most believe only myth. But those creatures of lore wait for the nightfall that will allow them to roam free and relish that complacency.
None of the protagonists in the Quest of Fire saga—Anargen, Jason, and, in Succession, Meredoch—realize how great a change is coming. Anargen is from a quiet, little town that has stood unchanged and insular for centuries. Jason has been running from a darkness in his past so long he only looks to his next step, never what's coming ahead. Meredoch grew up with high hopes for his future, proud of his family's legacy. In the course of the saga, each faces a moment when what they'd clung to and trusted in fails them. For Anargen it's his quaint life, Jason self-absorption, and Meredoch his family pride. In losing those things, however, each gains something. The chance to join the ancient Quest of Fire on behalf of the High King of All Realms. There's a passage in The Gathering Dark that sums it up nicely. "Life is filled with losses full of greater gains."
What excites me to write and share the Quest of Fire saga is showing through sweeping epic fantasy the way these characters stand firm. Though not the only spiritual theme woven into the stories, both The Gathering Dark and Succession invite readers to journey with these characters to the brink, risking their lives, and find there the greatest gain.
But I consider my life of no value to myself; my purpose is to finish my course and the ministry I received from the Lord Jesus, to testify to the gospel of God's grace. —Acts 20:24
My Thoughts
Succession by Brett Armstrong is a
Christian Epic Fantasy

book. It is also Book 2 in the Quest of Fire series. I did not read book 1 and was able to fully understand what was going on. This book has been said that it is the prequel for the 1st book in the series. I will go and seek out the author's other work to get the full story.
After reading this book, I wish that I would have had my 9 year old son read with me - for I feel like it is geared toward middle grade kids. My son is very into fantasy and would enjoy this very much.
Meredoch is the main character in this series. He is the one that will succeed his late father. However his family had been exiled by those who despised his fathers rule. He had to grow up fast. Merdoch is on a mission/quest
to seek peace with the men that hate him and wanted his father to fail. He has to complete this if he is to be considered for succession. One of the themes that I picked up on right away - was Merdoch's
faith in the High King. His faith in him was unshakable. Going through what Merdoch and his family went through - I am not so sure I would have the same unshakeable faith - but that is one thing that is so great about God. Even when we are frustrated with him - He is always there for us.
The author has done a great job with his descriptions of the story. When I am reading a book and they are so descriptive, I like to close my eyes for a moment and let the scenery playout around me. The author has written some amazing characters.
I received a copy of this book through the Celebrate Lit blogging program - all thoughts are my own.
Blog Stops
Locks, Hooks and Books, December 1
Inklings and notions, December 2
Because I said so — and other adventures in Parenting, December 3
Tell Tale Book Reviews, December 4 (Author Interview)
For Him and My Family, December 5
Sara Jane Jacobs, December 6
Library Lady's Kid Lit, December 7
By The Book, December 8 (Author Interview)
Debbie's Dusty Deliberations, December 8
Texas Book-aholic, December 9
Artistic Nobody, December 10 (Guest Review from Joni Truex)
Stories By Gina, December 11
deb's Book Review, December 11
Truth and Grace Homeschool Academy, December 12
Guild Master, December 13
Ashley's Bookshelf, December 14
Giveaway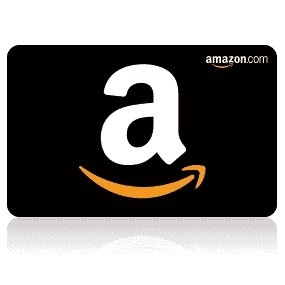 To celebrate his tour, Brett is giving away the grand prize package of a $25 Amazon gift card, bookmarks, and a magnet themed around Brett's books!!
Be sure to comment on the blog stops for nine extra entries into the giveaway! Click the link below to enter.
https://promosimple.com/ps/10452/succession-celebration-tour-giveaway