About the Book
Book: Journey Back Home
Author: Cheri Swalwell
Genre: Christian Romance
As you know, life isn't always as it seems.
Ten years, four children, two full-time careers, insane schedules—this is not what Jace and Simone signed up for. When the couple married a decade ago, they shared a passion for serving youth together. They believed their deep love for God and shared interests were all they needed to keep their marriage strong.
With Jace busy as a youth minister on the weekends, and Simone taking care of their four children, as well as her second grade classroom, they barely find time to connect with each other. Travel up close and personal into the home of a youth pastor and his family as they deal with issues far-to-common in this fast-paced society.
Tragedy strikes…an investigation begins…and it seems as though life will never return to the "happily-ever-after" of their dreams.
When their world is turned upside down, the question becomes…will God give the family strength to journey back home?
If you like wholesome fiction with a faith-filled message, buckle in to read Journey Back Home, Book 2 of The Redemption of Green Pines series today.
Click here to get your copy!
About the Author
Cheri Swalwell is a Christ follower who thoroughly enjoys her calling to be a wife, mother, and writer, in that order. She enjoys writing regularly for Book Fun Magazine and LIFE TO THE FULLEST. Her Spoken from the Heart Series is available through Deeper Shopping in both eBook and paperback versions. To read one of her many articles on life from a Christian perspective, visit her blog at:
http://bit.ly/1gRp9oK
. She loves to interact with her readers, so send her an email at
clSwalwell99@gmail.com
or "like" her on Facebook:
http://on.fb.me/1h4eudV
.
More from Cheri
Journey Back Home was the first novel I ever wrote. The way God downloaded it into my heart was by sharing Simone's side of the story first. Her journey is shared in the book through a series of diary entries. So I basically wrote the middle of the book first, then the ending, and then went back and wrote the beginning. It was definitely God who tied it all together so nicely.
When I finished writing Journey Back Home, it sat in my computer folders for six years. During that time God took fiction away from me, and gave me the platform of nonfiction. Two years ago, He lovingly gave me fiction back and I pulled it out, dusted it off, and started getting it ready to publish.
However, I realized it wasn't a standalone book anymore. It was a community, a tight-knit group of people who had much more they wanted to share with readers. And I knew I needed to start with Holly's story. Adventure's Invitation, Book 1 of The Redemption of Green Pines, tells Holly's background which is an integral part of Journey Back Home.
I hope you fall in love with Jace, Simone, their four children, and of course Holly as much as I have. If so, get ready because there are many more people to grow to love in all six books of The Redemption of Green Pines series.
My Thoughts
"Journey Back Home" by Cheri Swalwell is book 2 in the Redemption of Green Pines series. I have not read the first book - but I had no issues following along. I will go back and read the first one. This is the first book that I have read by this author and I enjoyed it very much. I love how the author brought real world situations through the pages. Main characters, Jace and Simone have been married for awhile. They have four children together. Jace serves as a youth pastor and since the birth of their last child - Jace has been more caught up with the church then with assisting with his family. Simone is a teacher and loves being a mom - but has become frustrated. There are a series of events that happened and Jace has to take a long hard look at what has gotten them here. I love the life lessons that Jace is dealing with - the healing that takes place and most importantly how God loves us despite our flaws.
This book has well written characters - a real feeling storyline and a great reminder of God's love. I enjoyed the author's style of writing.
I received a copy of this book through the Celebrate Lit Blogging program - all thoughts are my own.
Blog Stops
Debbie's Dusty Deliberations, January 21
Abba's Prayer Warrior Princess, January 22
Artistic Nobody, January 23 (Guest Review from Joni Truex)
Sara Jane Jacobs, January 24
Batya's Bits , January 24
Inklings and notions, January 25
Because I said so — and other adventures in Parenting, January 26
deb's Book Review, January 27
Happily Managing a Household of Boys, January 28
Ashley's Clean Book Reviews, January 28
Texas Book-aholic, January 29
Rebecca Tews, January 30
Truth and Grace Homeschool Academy, January 31
Holly Jo Morris, January 31
Locks, Hooks and Books, February 1
For Him and My Family, February 2
Pause for Tales, February 3
Giveaway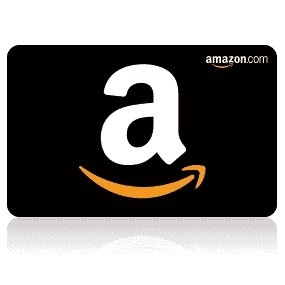 To celebrate her tour, Cheri is giving away the grand prize of a $15 Amazon gift card!!
Be sure to comment on the blog stops for nine extra entries into the giveaway! Click the link below to enter.
https://promosimple.com/ps/10626/journey-back-home-celebration-tour-giveaway