About the Book
Book: Sprinkled with Sabotage
Author: Allison Pearl
Genre: Contemporary Romantic Suspense
Lizzy Bennet loves life as a lawyer in the city. And not just because of the miles it puts between her and her ex. However, when she's attacked on the street just hours after learning her identity was stolen, she tries to call home for help and ends up with the last person she expects: the very same high school boyfriend who broke her heart. He says he's there to help, but she's not so sure, and now, all the endless questions and regrets are clouding her judgment and preventing her from seeing the dangerous saboteur closing in.
Small-town auto mechanic, Koby Knightly, is looking forward to seeing a car show in the city. But when an unexpected call from his old girlfriend disconnects suddenly, he rushes to her apartment only to find her limping and bleeding. Throwing his plans out the window, Koby makes it his mission to protect her and discover the identity of the person trying to frame her. Will he also be able to figure out what went wrong between them back in high school or will a killer get to her first?
Click here to get your copy!
About the Author
Allison Pearl is a small-town girl who's lived just about everywhere. She loves books, tea, chocolate, and watching old movies with her husband and black lab, Sal. To keep in touch and get updates on new releases follow her Facebook page 'Books by Pearl' at www.facebook.com/allisonnicolepearl/ or follow her on Twitter at @AllisonPearl5 and Instagram at @allisonnicolepearl.
More from Allison
Doughnuts and Suspense: Now's the Time
In a lot of ways, this pandemic season we are in is encouraging. Quarantined families are spending time together that sports, events, and the demands of normal everyday life wouldn't otherwise have allowed. Churches are finding new and creative ways to connect with people and share hope. Stories of mind-blowing generosity are popping up on social media all the time. Yes, there's a lot to be excited about.
But in a lot of other ways, this all sucks. Domestic violence. Drug addiction. Unemployment. Their numbers are all up. And on top of that, hundreds and thousands of people have died from this coronavirus.
We're all doing our best to hang in there. But you know what, it's okay to not be okay. And it's okay to do something for yourself. Do it now. Do it five minutes ago. We've all earned it. Don't stress about the COVID 15 creeping up your bathroom scale. Go get a doughnut. Get two. And then pour yourself a coffee and sit down with a book and escape. Worry about what's going to happen in a made-up person's life for a few minutes instead of what new catastrophe is about to drop. Escape into those I-didn't-see-that-coming moments. Pick up a suspense that will beg you to keep turning the pages and spend an evening in a comfy chair reading chapters instead of headlines. God can handle the news. You handle you.
Above all, I want Sprinkled with Sabotage and the whole Love and Danger in St. Claire series to give you a break and the comfort that faith brings. Enjoy!
My Thoughts
Sprinkled with Sabotage by Allison Pearl
Contemporary Romantic Suspense novel. This is the first book that I have read by the author. While this is book 3 in the Love and Danger in St. Claire book, it can be read as a standalone. I did not have any problems following along. There are some characters that I am assuming made appearances in the previous books but the author does a good job recapping them. In this book, we are started off with suspense. The author will pull you in within the first few pages. We will be following
Lizzie Bennet is an attorney. Her job entails research. She also handles pro bono cases.
She really works hard to advance herself in the career. Until she is faced with trying to clear her name. Someone is trying to discredit her character and trying to bring her down for crimes she did not commit. When she accidently calls her ex boyfriend
Koby Knightly
and hangs up, Koby senses the danger. I love how he rushed to her aid. Both Lizzy and Koby have to deal with the hurt from the past in order to move forward. Their past could jeopardize staying safe. I loved how the author took me on a suspenseful action packed ride throughout this entire book. I will be trying to go back and get the other books in this series. I enjoyed the way that the author writes. She also has woven the Biblical message of forgiveness into her story and why it was important.
I received a copy of this book through the Celebrate Lit blogging program - all thoughts are my own.
Blog Stops
Book Reviews From an Avid Reader, January 6
Sara Jane Jacobs, January 6
Because I said so — and other adventures in Parenting, January 7
Reflections From My Bookshelves, January 8
Ashley's Clean Book Reviews, January 8
Artistic Nobody, January 9 (Guest Review from Joni Truex)
Debbie's Dusty Deliberations, January 10
Texas Book-aholic, January 11
Stephanie's Life of Determination, January 11
Locks, Hooks and Books, January 12
deb's Book Review, January 13
CarpeDiem, January 13
Inklings and notions, January 14
For Him and My Family, January 15
Blogging With Carol, January 15
Truth and Grace Homeschool Academy, January 16
Splashes of Joy, January 17
Happily Managing a Household of Boys, January 18
Maureen's Musings, January 18
Batya's Bits, January 19
A Novel Pursuit, January 19
Giveaway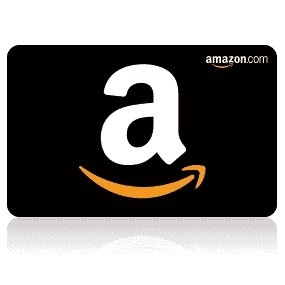 To celebrate her tour, Allison is giving away the grand prize of a $50 Amazon gift card!!
Be sure to comment on the blog stops for nine extra entries into the giveaway! Click the link below to enter.
https://promosimple.com/ps/10531/sprinkled-with-sabotage-celebration-tour-giveaway